Windows Solucion
Windows Solucion
Windows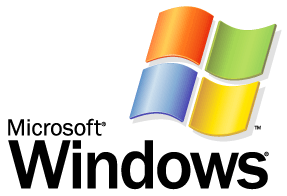 Sistema Operativo Windows para Telefonos, Portatiles, Tablets, Servidores y Computadores Personales - Windows 10
Microsoft - Corporacion Microsoft - Windows - Office - Bing
Mobile Windows Mobile - Sistema Operativo para telefonos moviles y Celulares - Windows 10
Office MS Office - Word, Excel, Access, Powerpoint, FrontPage, Outlook , InfoPath y Publisher
XP Windows XP - Windows Vista
Informacion Informacion de Windows Sitios Importantes sobre Windows
Server Windows Server
Programas Punto Net Tecnologia Microsoft .NET Base de la Programacion para Windows dotnet
Windows - Error de Pantalla Azul - Cual es la Solucion?
Un error muy frecuente en Windows de es una la Pantalla Azul al arrancar (Blue Screen of Death) o una pantalla negra (Black screen of Death). Se presenta tanto en laptops y workstations. Una de las causas mas comunes es un apagon o desconexion de corriente, o de un disco duro externo y otros dispositivos.
Puede aparecer en Windows XP, Vista, Windows 7 o Windows Server 2003 o 2008.
En algunas ocasiones es cause de las actualizaciones automaticas de windows o por la instalacion de drivers o al conectar o desconectar algun dispositivo USB o disco externo.
En la mayoria de los casos no es algo tan grave. y con algunas instrucciones sencillas talves puede arreglarse facilmente. Esta es una solucion simple, al menos el intento vale la pena probar y puede ahorrarse algunas horas, antes que tener que reinstalar todo el sistema.
Arrancar la compu y apretar F8 rapidamente apenas arranca hasta que aparezca un menu de windows. Si no se hace rapido repetir hasta que aparezca el menu.
escoger opcion recuperar una configuracion anterior
si no funciona la anterior tambien escoger una fecha de un mes atras o cuando funcionaba
sino escoger (safe mode) o modo a prueba de fallos. Al entrar puede ir panel de control y decir que reconosca el harware y resetear
En safe mode tambien se puede correr manualmente un checkdisk Para esto hay que ir a la consola mediante el menu de Windows Start > Run > (Digitar cmd) y en la consola negra digitar CHKDSK /f y enter. Lo mas frecuente es un checkdisk lo pueda reparar, y en muchas ocasiones esto se corre automaticamente al arrancar.
Si no le funciona al primer intento, pruebe de nuevo. Talves con un par de intentos lo arregle. Suerte
Windows - Sitios de Informacion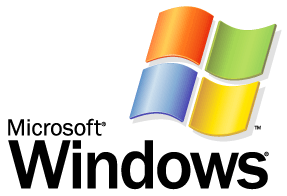 Microsoft Windows
MS Security
Windows Drivers
Visual Studio Magazine
Databases Informacion y trucos para uso de bases de datos MSSQL