Microsoft
Microsoft
Microsoft
MicroSoft (Microcomputer Software), es una empresa de Estados Unidos, fundada en 1975 por Bill Gates y Paul Allen, que siguen siendo sus principales accionistas. Microsoft corporation es la dueña y productora de los sistemas operativos Microsoft Windows , que se utilizan en la mayor parte de las computadoras del mundo desde 1981.

Te recomendamos visitar los siguientes servicios para ver los ultimos productos.
MS-DOS Microsoft llegó a su posición de dominio del mercado gracias a un primer acuerdo con la empresa IBM para proporcionarle un sistema operativo para computadoras. Bill Gates compró el Q-DOS (Quick and Dirty Operating System) a sus creadores por $50000 rebautizándolo MS-DOS (MicroSoft - Disk Operating System) y lanzó al mercado diversas versiones de su sistema operativo durante la década de los 80.
A mediados de los 80 tambien sacaron las primeras versiones de Microsoft Windows 3.0 y 3.1 , que aportaban al DOS una interfaz gráfica de usuario; con la intención de hacerlo más accesible para los usuarios.
En esta época misma salieron las primeras versiones de la "suite" de oficina Microsoft Office, que poco a poco se abría paso en un mercado dominado por el Wordperfect y otros paquetes equivalentes.
En 1993 tambien aparece la Enciclopedia Encarta que pronto se convirtio en una de las mas famosas del mundo.
El windows 95 surge gracias a la colaboracion de Microsoft e IBM con el fin de crear un nuevo sistema operativo de 32 bits (el OS/2), mucho más avanzado que el DOS. Y en 1998 Microsoft saca una version mejorada Windows 98 que tuvo serios problemas y tuvieron que mejorarla con Windows 98 SE.
Después de Windows 98, Microsoft ha sacado a la venta, cada dos o tres años aproximadamente nuevas versiones de Windows para distintos usuarios: Windows ME (2000) (usuarios domésticos), Windows 2000 (2000) (usuarios profesionales), Windows XP (2001) (versión Home para usuarios domésticos y Profesional para empresas con mayor soporte para redes); aparte de otros sistemas operativos orientados a servidores: Windows 2000 Server (con tres ediciones orientadas a diferentes tamaños de empresa) y Windows 2003 Server. A partir de Windows XP, se integra con el sistema operativo Windows Messenger, convirtiendo así a MSN Messenger (del que era una versión simplificada) en el protocolo de mensajería electrónica más utilizado, a pesar de ser sus capacidades muy similares a la competencia.
Se prevé que a comienzos de 2007 Microsoft lance al mercado la nueva versión de Windows: Windows Vista (denominado provisionalmente durante su desarrollo Windows Longhorn). Actualmente se encuentra en periodo de prueba la beta 2 que está siendo probada por unos 10.000 usuarios de prueba. Se ha anunciado que saldrán a la venta en enero de 2007.
Microsoft otros productos y servicios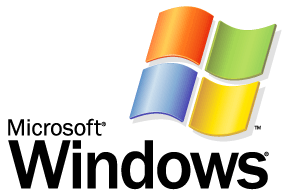 Windows Microsoft cuenta con una amplia gama de software:
Sistemas operativos: MS-DOS, Windows.
Aplicaciones para la oficina : MS Works, MS Office (Word, Excel, Access, Powerpoint, InfoPath, FrontPage, Outlook y Publisher)
Herramientas de desarrollo: .NET . Compiladores: MS Visual C++, MS Visual Basic y
Windows Media Player
Windows Messager
Hotmail.com - Correo gratuito
Internet: MS Internet Explorer .
Videojuegos: Estrategia, como la famosa saga Age of Empires, simuladores de vuelo (Flight Simulator) y otros como Fable.
Consolas: Xbox y Xbox 360
Sharepoint Portal Server : CMS.
SQL Server : servidor de base de datos.
Biztalk Server : automatización y gestión de procesos empresariales.
Exchange : servidor de correo.
Internet Security and Acceleration Server : servidor firewall, proxy, vpn.
Operations Manager : monitorización de sistemas.
Systems Management Server : gestión de sistemas (inventarios, control remoto, distribución de software.
Windows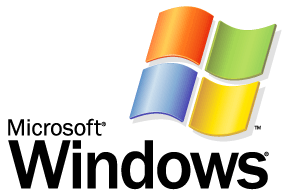 Sistema Operativo Windows para Telefonos, Portatiles, Tablets, Servidores y Computadores Personales - Windows 10
Microsoft - Corporacion Microsoft - Windows - Office - Bing
Mobile Windows Mobile - Sistema Operativo para telefonos moviles y Celulares - Windows 10
Office MS Office - Word, Excel, Access, Powerpoint, FrontPage, Outlook , InfoPath y Publisher
XP Windows XP - Windows Vista
Informacion Informacion de Windows Sitios Importantes sobre Windows
Server Windows Server
Programas Punto Net Tecnologia Microsoft .NET Base de la Programacion para Windows dotnet